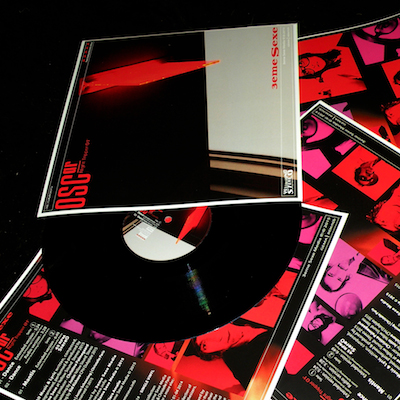 White Christmas - NEW 3eme Sexe track 2015 Released the 1 of December 2015
12" SINGLE VINYL OUT NOW 11/11 2015
OSCar - Night Tripper 01# - NEW SINGLE VINYL + Digital Download

The first 12" of a triology collection
3eme Sexe - Justin Schoening & Christelle Paris - has in this release searched for a more electronic sound than, last years Cassette Box release - Beat Vol 01-04.

No more acoustic drums and No guitars - instead they fired up their huge collection of analog drum machines, analog synthesizers, claptraps, tape echoes, vocoders etc .

In order to minimize synthesizers played by any hand, and for securing a linearity in their production they where forced to sync all their analog gear up via CV / GATE which gives the records 3 tracks a nice continuative groove and ensure a good amount of randomness in the sequences arpeggiator synth sounds.

All in All - a remarkable NEW 3eme Sexe release - exellent for nightclubs & discoteque's